Description
This program makes it easy to convert Microsoft Access Snapshot Files to PDF documents.
If, when you run the program, you receive a message that states "SNP to PDF Converter" has encountered a problem and must close...", you probably need upgrade to the latest version of the .NET Framework. Please send a support request to ccit@columbia.edu.
How to Use
Click the download link in the download section below to download the program. Once the download is complete, extract the zip file and open the "SnapshotConverter" executable file.
The screen below will appear once the program opens up :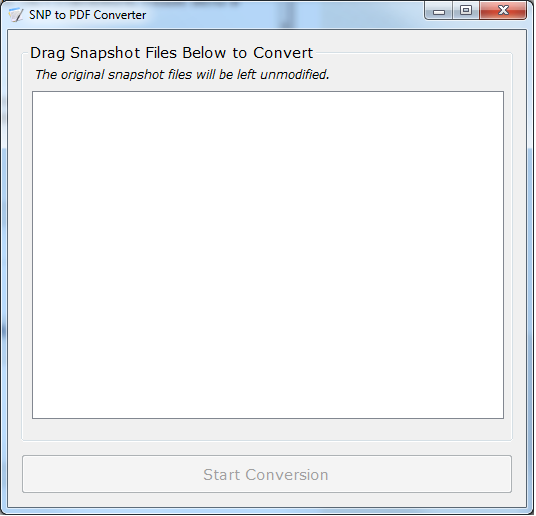 Next, just drag over the MS Access snapshot files that you want to convert over to the program and click the start conversion button to begin the file conversion process. Depending on the speed of your computer and the complexity of the snapshot file, the conversion process can take a few moments to complete.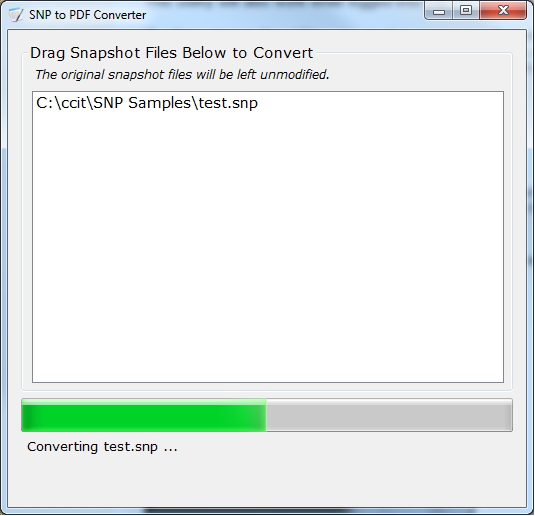 Upon completion of the conversion process, you can review again the list of files that were converted and then can choose to do another conversion or not.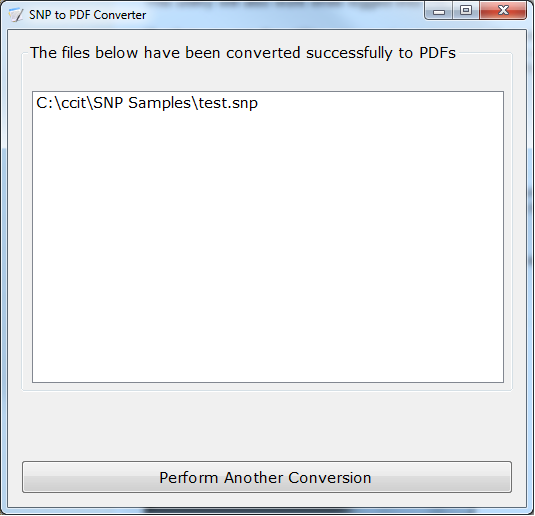 Download