This article details the steps to take for mapping a CCIT administered network share on Mac systems.
Mapping the Drive
Step 1
In the Finder menu bar, select the Go menu then select Connect to Server…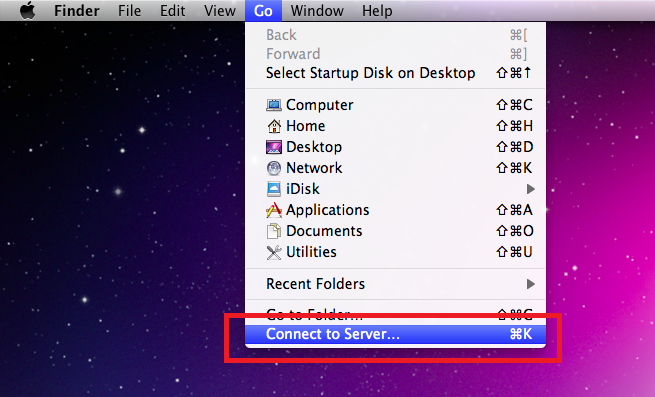 Step 2
In the Connect to Server window under Server Address, enter the following text "smb://magneto.college.columbia.edu/..." (this will be the network path of the directory you're trying to map).

After you completely enter the Server Address, click the + button to add the Server Address to the favorites list.


Step 3
After adding the server to your favorites list, it will show up in the Favorite Servers list, like the pic below. Then click Connect.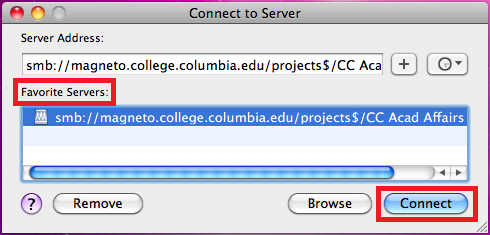 Step 4
After your system finds the server and network share, you'll be prompted for login credentials, this will be your College account.
Connect as Registered User
In the Name field, enter "college.columbia.edu\your uni".
Enter the password you created in Step 1.
Check the box "Remember this password in my keychain".
Click Connect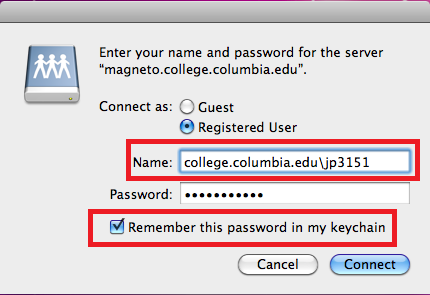 Step 5
The network share will now appear.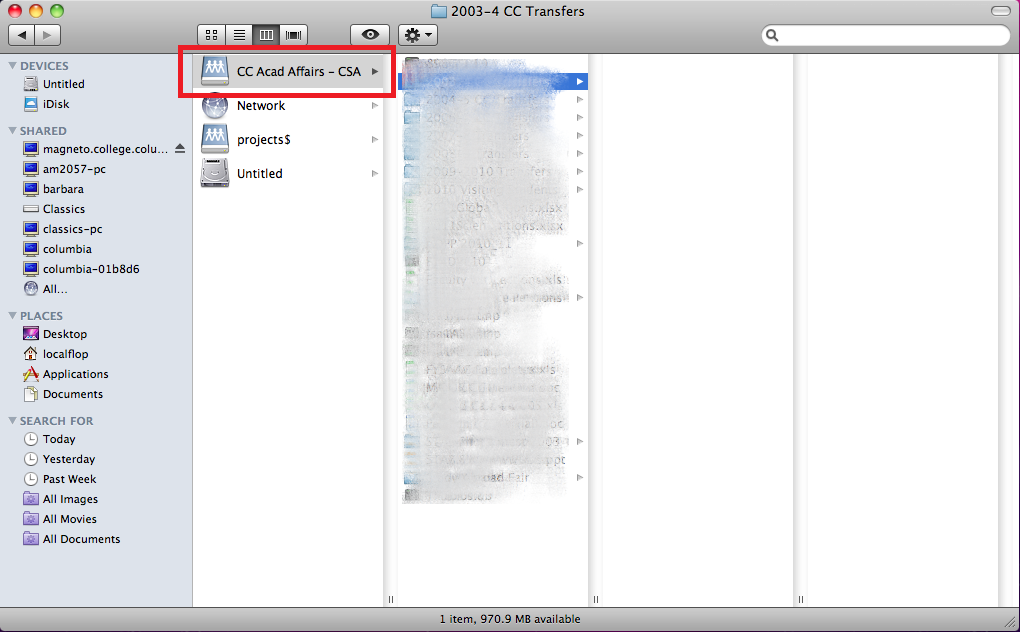 Connecting again in the future
Since we added the Server to your Favorites list, from now on, when you select Connect to Server… the network share is saved for you.