Here are two suggestions for improving the time it takes to get going in the morning:
Logoff but leave your computer on overnight on Tuesday & Wednesday evenings so that it gets its shots.

Restart your computer at least once a week.
If you're a "why?" kind of person, read on.
On Logging Off But Leaving Your Computer On Overnight on Tuesday & Wednesday Evenings
So, if you read the above, you know that logging off is good because the changes you've made to your documents and settings get sent back up to our network file servers. So, logging off every day is a way of ensuring that your documents and settings survive even if your computer's hard drive decides to meltdown.
Logging off is also a good way of ensuring information security – you're not leaving your account open to anyone who walks by and decides to sit a spell at your computer.
But logging off is also good because there are certain things that get triggered when you logoff and there are certain other things that best happen when you are logged off.
Every 90 minutes or so, your computer phones home to special servers known as domain controllers. The domain controllers are responsible for a lot of important things. One of the important things they do is set policies for computers and users. These policies specify such things as "set the following firewall rules" or "install this updated software" or "give this person an O: and P:". Some of you may notice that your computer talks about applying policy when it starts up. Now you know. These policies are known as "group policy".
Ok. So every 90 minutes or so, your computer phones home and asks our domain controllers to give it the most up to date policy available. This is a good thing. But there are certain policy changes that can't happen except when certain events happen.
Two of those events are when a user logs off or a user logs on. You're a user.
When we need to get something done (like getting diagnostic information or installing something or other), we often insert the thing to be done in both the logoff and logon events. By inserting the thing to be done in the logoff event we hope to get the thing done when you're not waiting for your system to come online for you to work. Otherwise, it's going to happen when you logon.
So, logging off can save you some time by letting your computer accomplish something when you're not needing it so much. Now for another way logging off can save you sometime…
Every four hours, your computer phones home to see if updates or security fixes have become available. Your computer downloads these updates and stores them aside until 1am. At 1am, if your computer is on, it will install these updates and security fixes. If one of them requires a restart to take effect, your computer will restart. You'll come in the next morning and not know the difference.
If your computer is not on at 1am, it is set to do the install within 5 minutes of starting up. That means, your start up is going to be slowed down and you may be inconvenienced by a reboot at least once a month on or about the second Tuesday of the month (Microsoft's Patch Tuesday).
Same thing with virus scans. With a background modification just made, we're going to move them to the wee morning hours. If you leave your computer on, you won't get interrupted by them. If your computer is off, they're going to fire off shortly after your computer starts up.
So, obviously, its best on all accounts if you logoff. Its also good for you to leave your computer on so things happen without you being interrupted.
Why Tuesday & Wednesday evenings? That will pretty much do it with respect to updates and virus-scans. The rest of the time, I'd advise you to turn them off to save electricity.
On Restarting Your Computer At Least Once A Week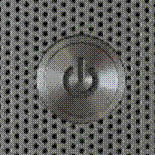 If you've read all the way down to here, you're a glutton for punishment. You're also going to be really in the know, as it were.
At this point, you know that group policy is refreshed on an on-going basis and certain things the policies specify (like installing new software) can only happen when certain events happen (like logging on or logging off). There are two other events where things can be told to kick off: the starting up or shutting down of your computer. We use these two events to do larger tasks.
We're constantly installing new, updated, or patched software. You may see messages go by as your computer starts up. Something is always happening out there. In September/October, we must have patched Adobe Acrobat Reader three times because a new vulnerability was introduced every other week. Today, there's a big announcement that Real Player (which we just patched) contains yet vulnerability and we've got to patch again.
These things queue up over time. So, if you're away for a few weeks with your computer off or you rarely restart your system, there's going to be a long startup time the next time you do.
So, by restarting your computer at least once a week, your system gets updated and you're not stuck with a really long startup time every now and again. If you do this restart at the end of the day, you're not inconvenienced because your computer does what it needs to do and you're not there waiting for it.
The other thing a good restart does is clear out the cobwebs.
You may not realize it, but under the hood there are all sorts of systems and processes running all the time. Your computer is talking to our servers to obtain new policy settings and re-validate their accounts. Your computer is talking to the university's DHCP servers to re-acquire their network address. Your computers are downloading new virus definitions and updates. All sorts of good stuff is happening.
But, humans primarily write software and humans introduce errors. A frequent error has to do with memory management. Computer programs have to request memory from the operating system, work within the memory space given to them, and then give back this memory when they're done with it. Sometimes, they don't do this quite as well as they should. You may have heard the term "memory leak". There you go.
The more memory can be utilized, the better the performance of a system. Processors are data hungry. If they can call out to memory to get something, its hundreds of times faster than calling out to get something off of your hard drive. When memory becomes full, things spill over to virtual memory which means writing things to your hard drive until such time as true, physical memory becomes available.
Its far less of a problem than it used to be with Windows systems, but its still the protocol in a number of shops that there's a rolling scheduled reboot of Windows systems on at least a weekly basis if not a daily basis to keep system running at an optimal level.
So, a good reboot is not only good with respect to avoiding the occasional very long startup, its good for cleaning up memory that the operating system may not know it can re-use. I'd suggest doing the restart on a Tuesday or Wednesday evening when you're going to leave your system on anyways for its updates.