This article is intended for CCAAD staff members who reserve conference rooms within the Columbia Alumni Center.
In December 2012, the supported mechanism for reserving conference rooms within the Columbia Alumni Center is changing from WebOutlook (based on Microsoft Exchange Calendar) to LionMail Calendar (based on Google Calendar).
LionMail should not be used to replace your Exchange Calendar. It should only be used to reserve conference rooms within the Columbia Alumni Center. Please continue to use Outlook for your normal day-to-day appointments and events.
Logging in to the LionMail Conference Room Calendar
Open the web browser of your choice and go to http://cal.lionmail.columbia.edu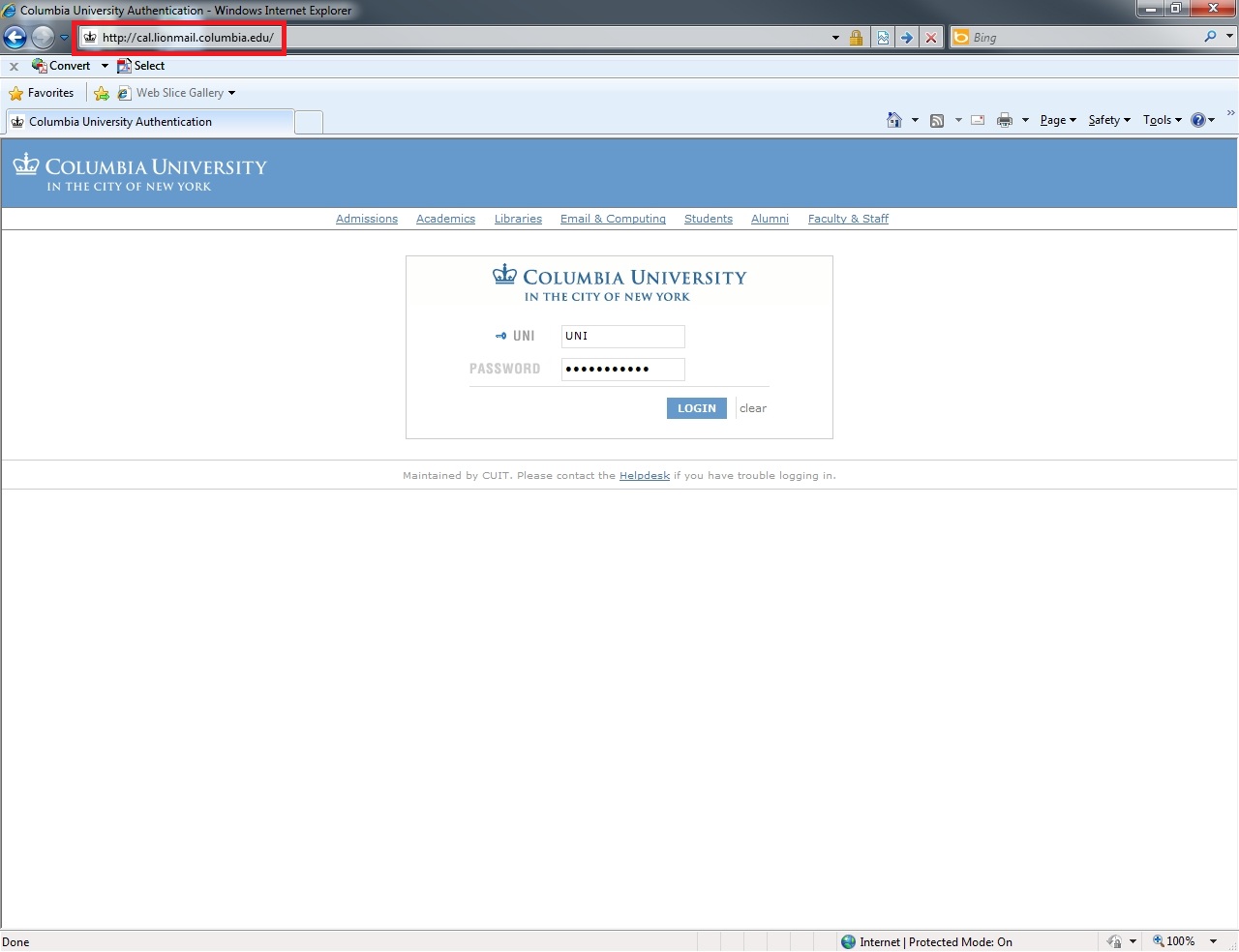 To login, use your myUNI credentials (CubMail, MyColumbia).
LionMail Calendar
LionMail Calendar is Columbia's licensed instance of Google Calendar. If you are logged into personal Google services in your browser, it is recommended to log out before proceeding with the following steps.
After signing in, you'll know you're logged in with your UNI@columbia.edu account if you see the LionMail branding on the upper-left of the page (See screenshot below)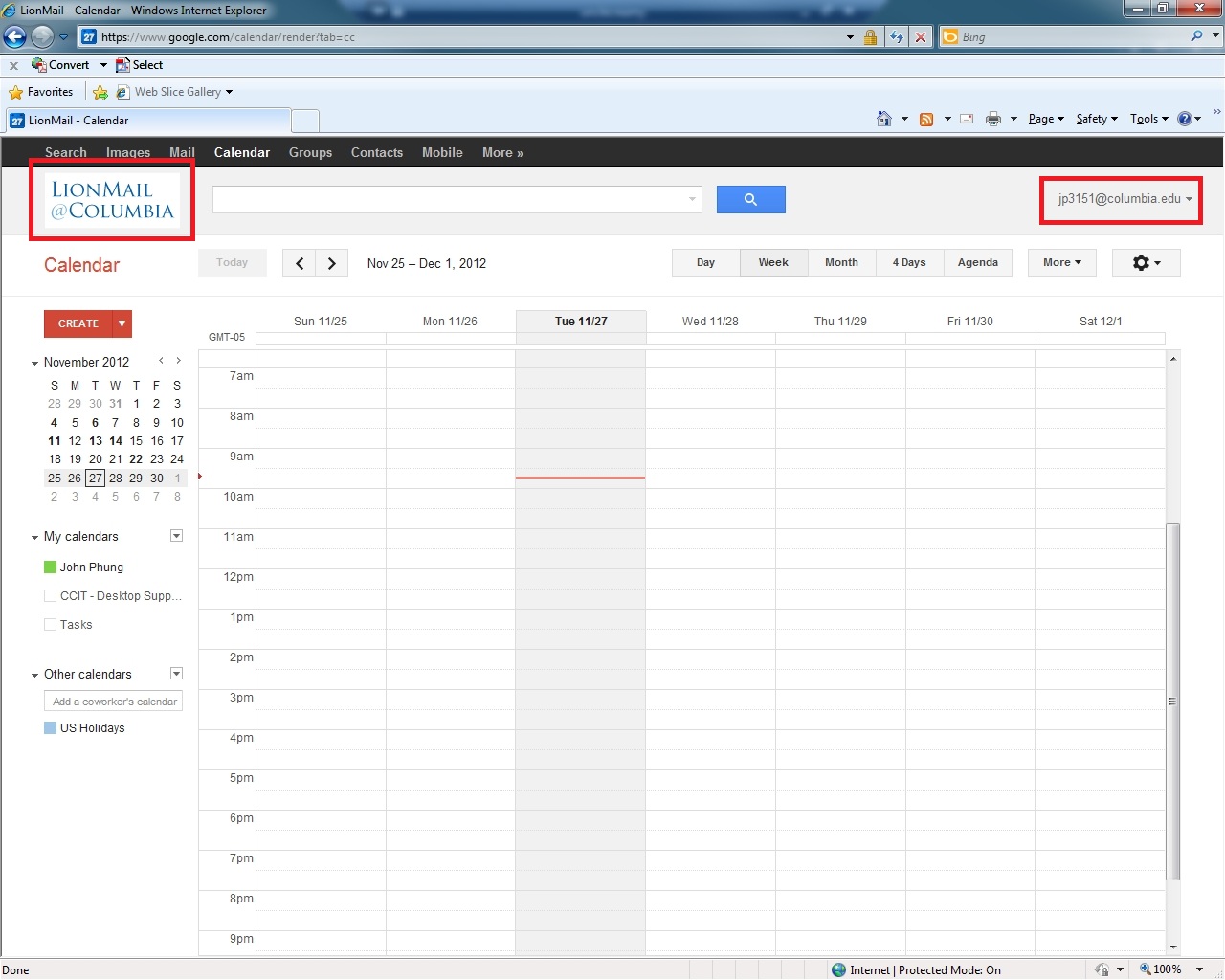 Booking a Room for a Meeting
Click on the "Create" button
Fill in the Required fields (event name, start date, start time, end date, end time, description.)
To scheduled your event in a specific conference room, click on "Rooms, etc." You may need to uncheck the "Show only available" option (See screenshot below)

Click "Add" for the conference room you intend to occupy for your event
Once you select the conference room you wish to use, the "Where" field will autofill with the room you selected. The "Add" option will change to "Remove"

Now that you have your conference room selected, click on "Find a time" to confirm if the conference room is available (see screenshots below)

Click "Event details" to go back to the previous view
Now that your event is ready to be scheduled, click on "Save". You'll receive confirmation that your event has been successfully saved.

Canceling a Meeting
To cancel or delete a meeting, open the details of your event.
Click "Delete". You'll receive confirmation that your event has been successfully deleted and removed from the conference room's calendar (see screenshots below)